Hosted Signup Pages
What are hosted signup pages? Hosted signup pages are online tools that allow businesses to create and manage their own signup process for customers. This can include creating a custom signup form, setting up automatic billing, and managing customer information.
How to create a Hosted Signup Page on Blixo
Click on "Settings" in the Blixo side bar.
Then scroll down to "Subscription Settings"
Then click on the Signup Pages icon
You will then see this page.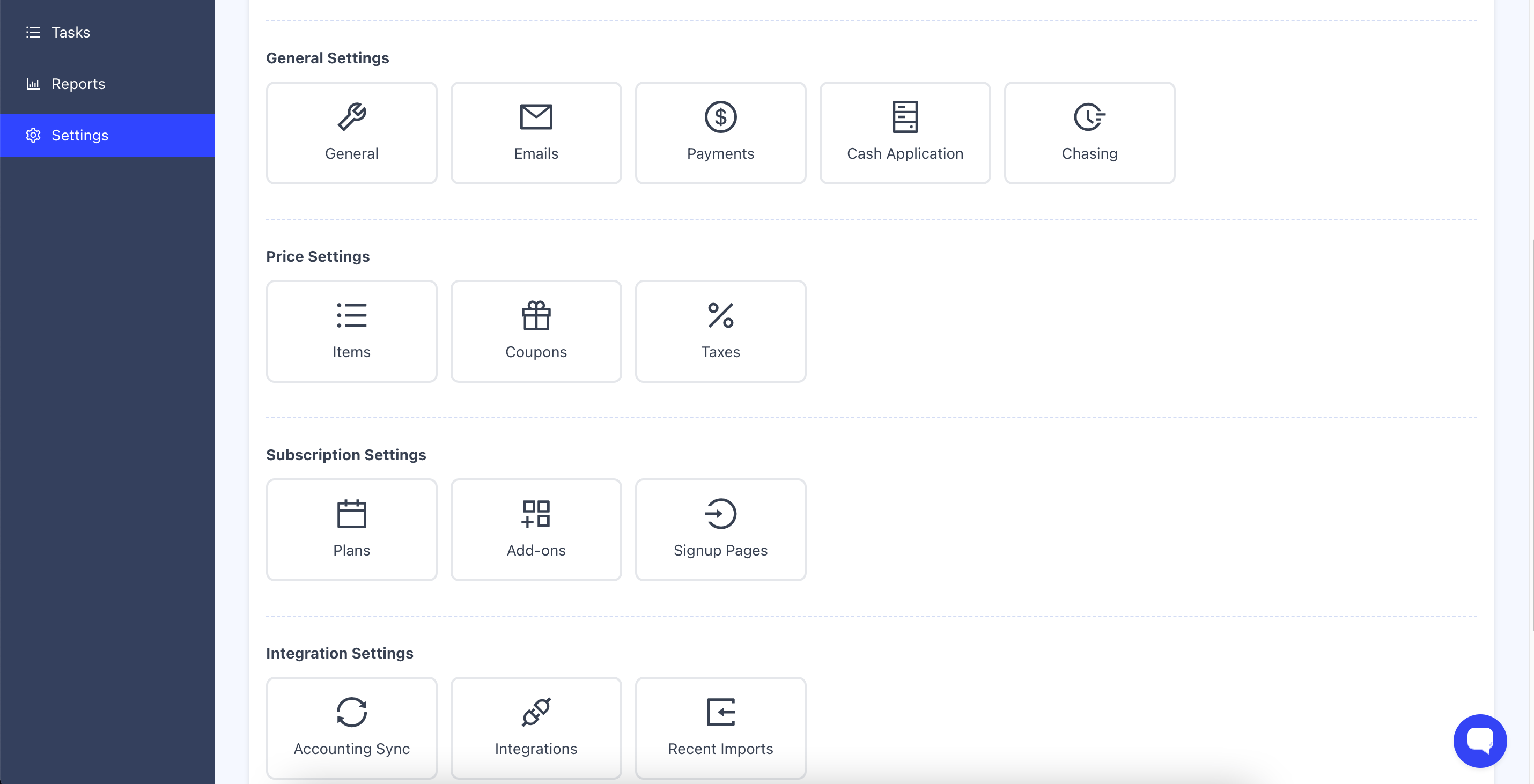 If you already created signup pages they will also be listed here.
But you can create a new one by clicking on "New Signup Page"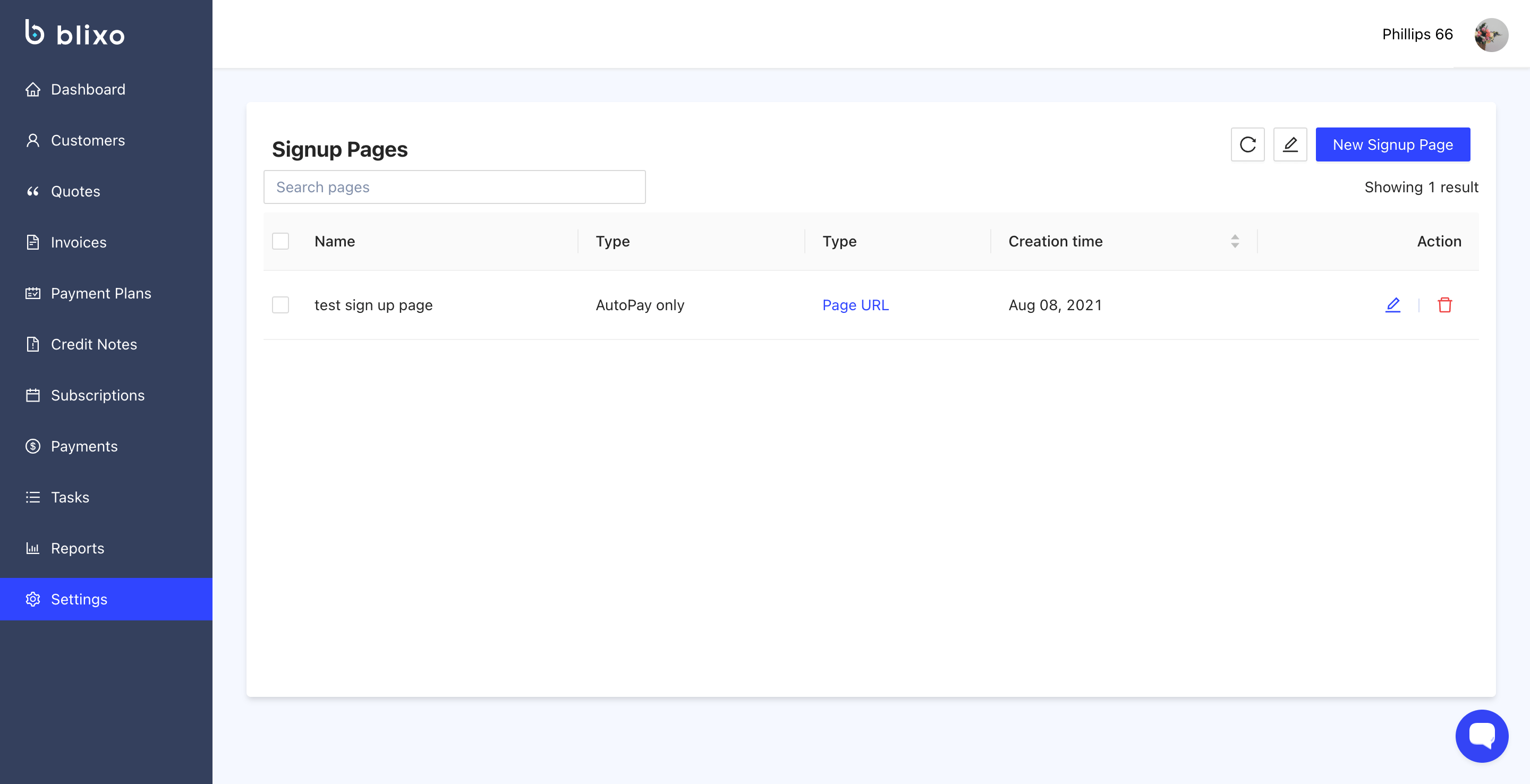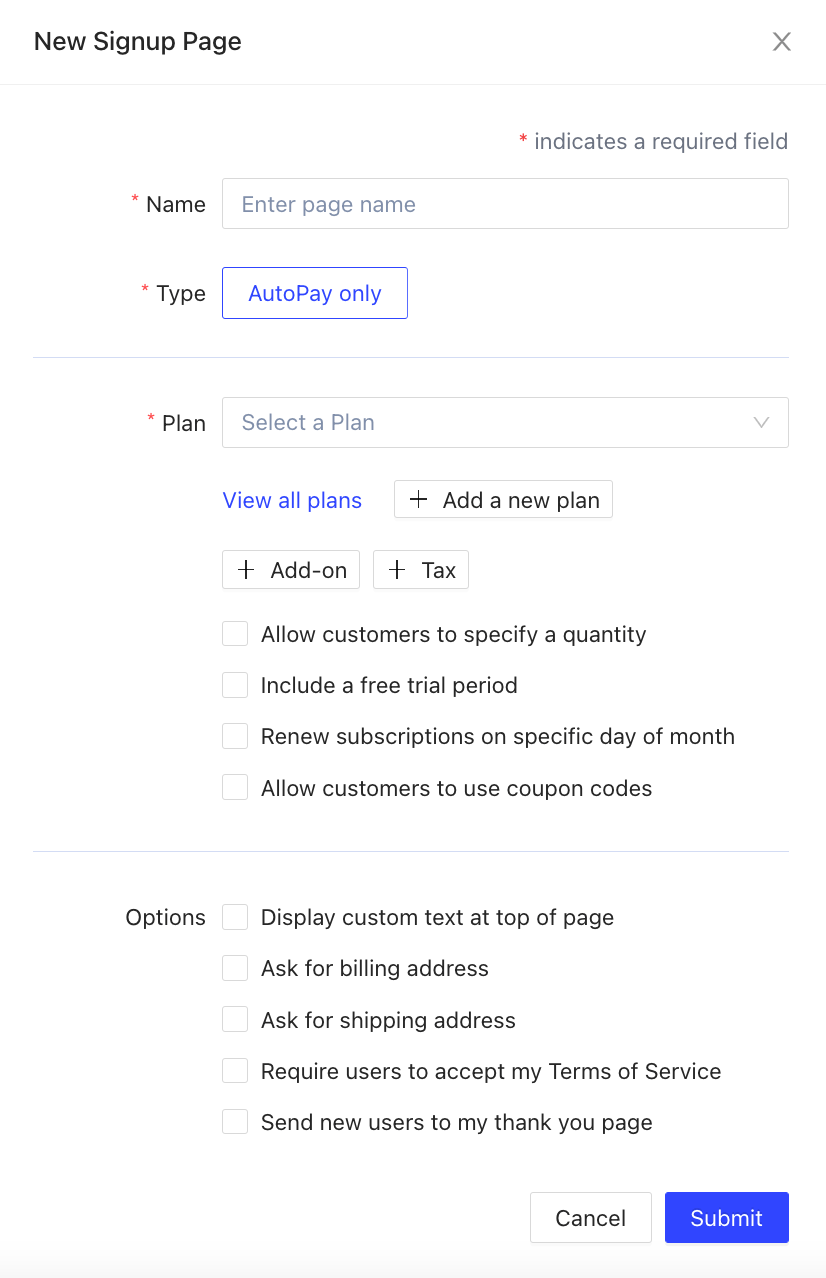 At the first part chose a name and type is automatically AutoPay,


In the second part, if you already created a plan you want to use you can select that from the drop down menu or click on "Add a new plan"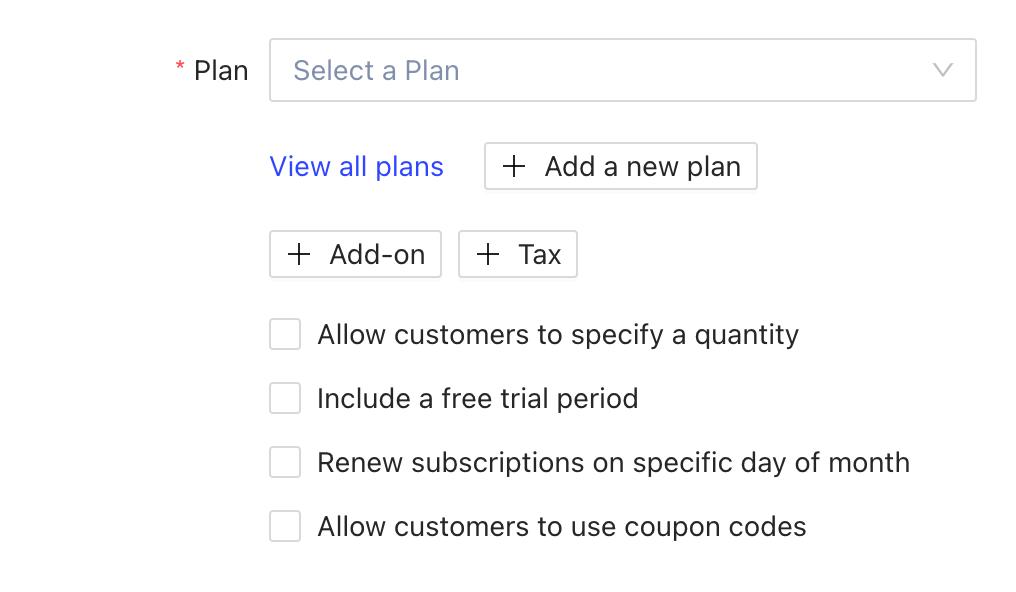 Here you can begin to create a new type of plan.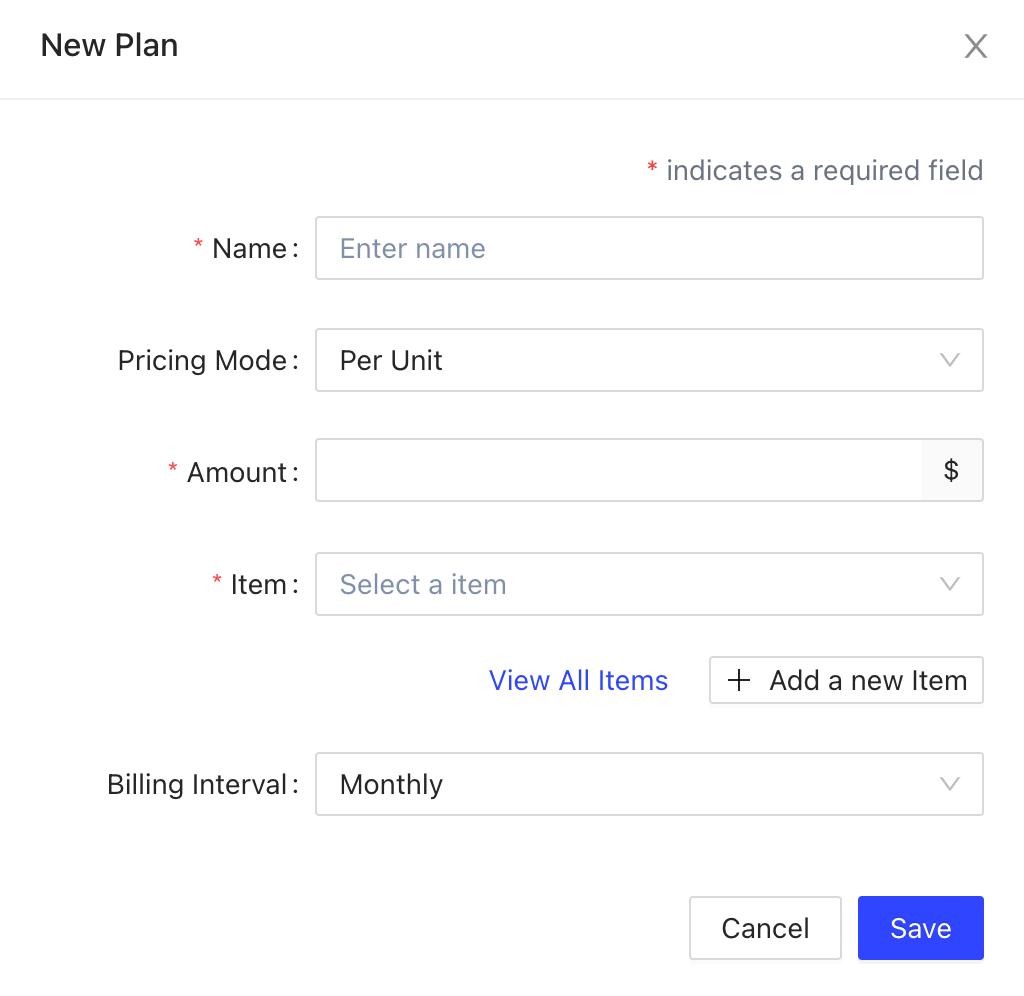 Here you can enter:
Name (subscription name )
Pricing Mode (how you want to price items)
Amount (how much is the selling price)
Item (name of the item)
And you can click on "view all items" which will take you to a new page with all the items you are selling, or you can click "Add a new Item"
If you click on "Add a new item" you will get these options to create a new item, which will be added into your items
Name
Id
Type
Description
Set a default price
Amount
Discounts
Taxes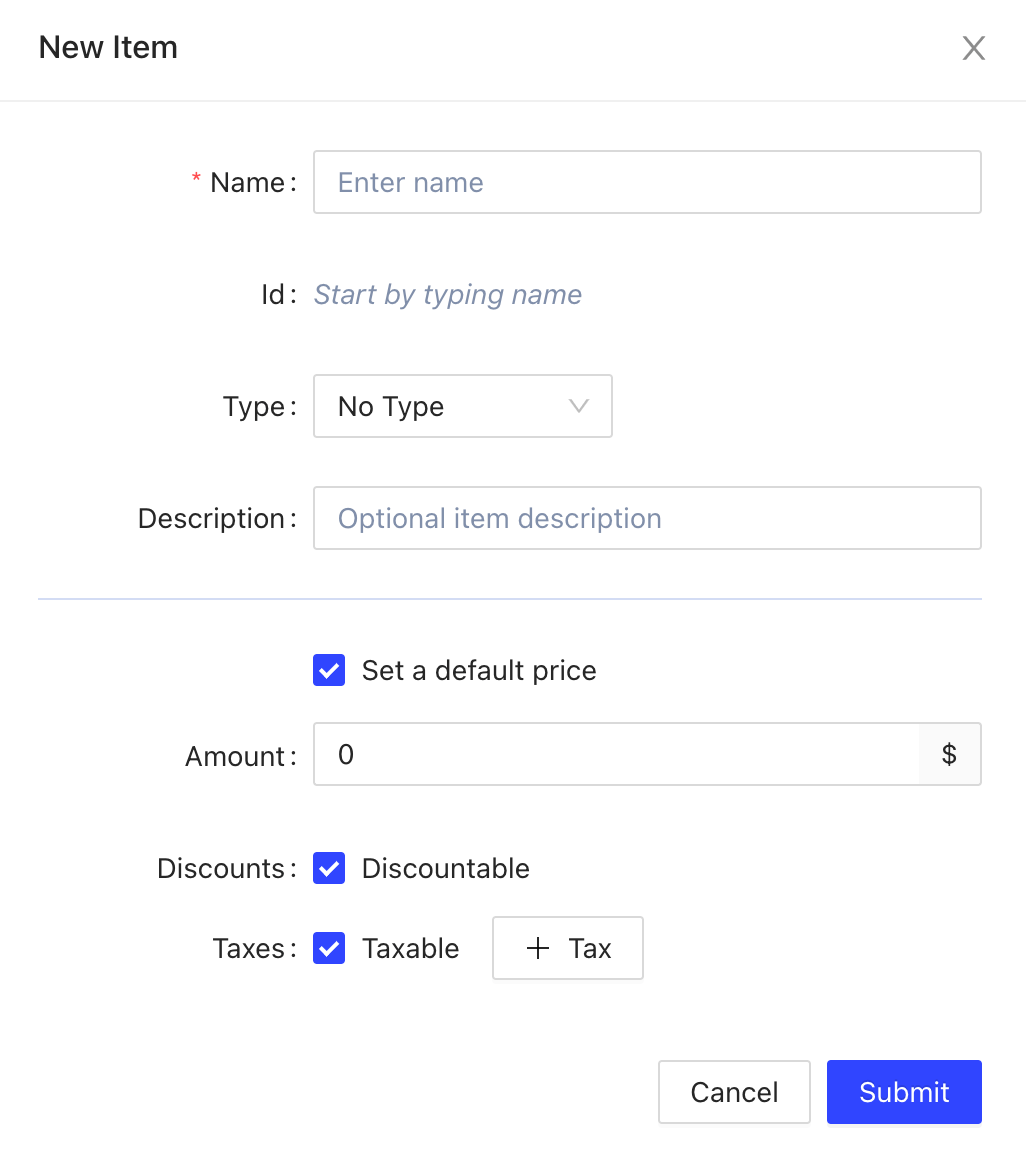 Make sure you submit and save each window.
Then set how often to charge and click on "Save"


This will bring you back to the second part of the new signup page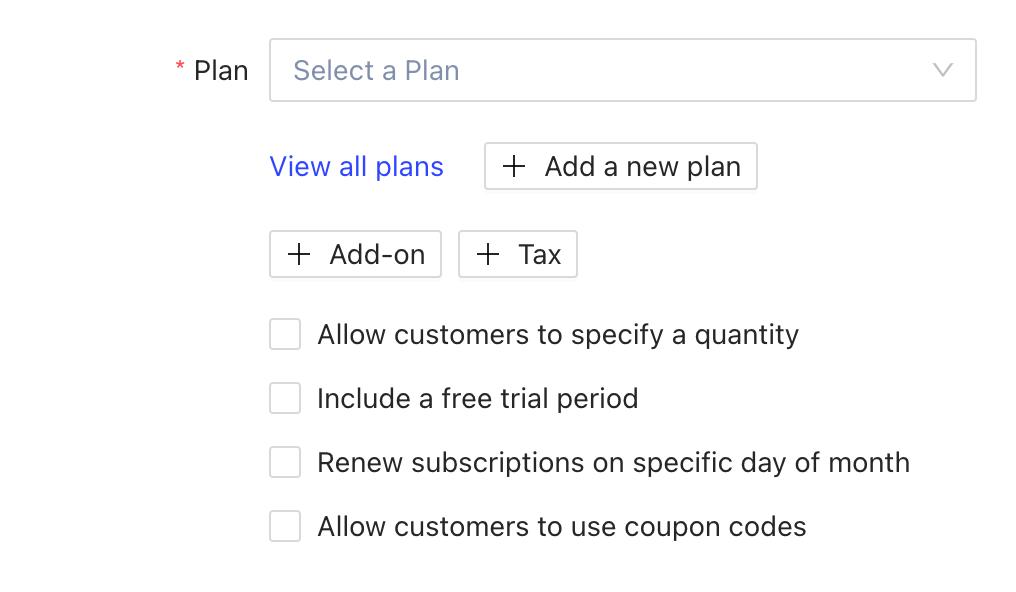 You can use the check boxes to implement any of the options to a subscription.
Allow customers to specify a quantity
Include a free trial period
Renew subscriptions on specific day of month
Allow customers to use coupon codes
Once you are back to the New Subscription window you will see a button for "Add on"
If you click this you will get this window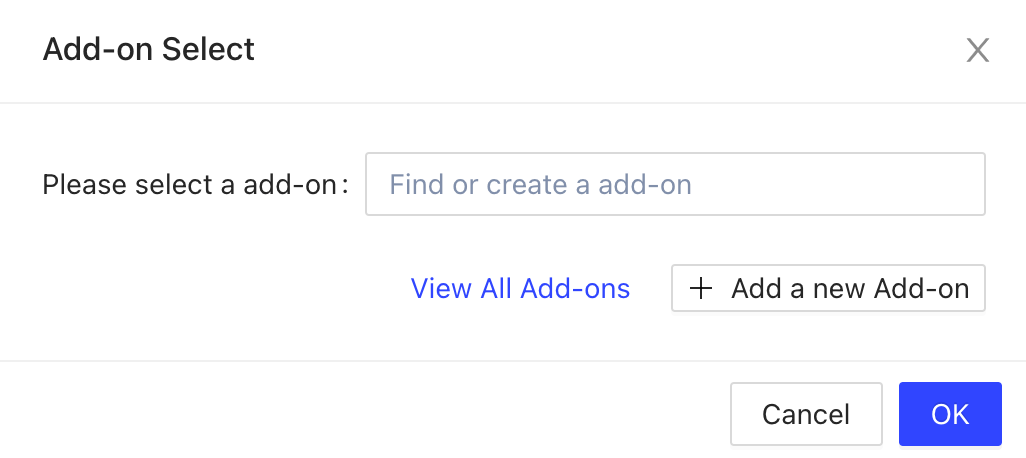 Here you can choose a item to add on or create a new add on.by clicking "Add a new Add-on"
Which will give you the exact same corresponding windows as "Add a new Item", please see above.
In the third part there are some options you can implement from the check boxes as well:
Options:
Display custom text at top of page
Ask for billing address
Ask for shipping address
Require users to accept my Terms of Service
Send new users to my thank you page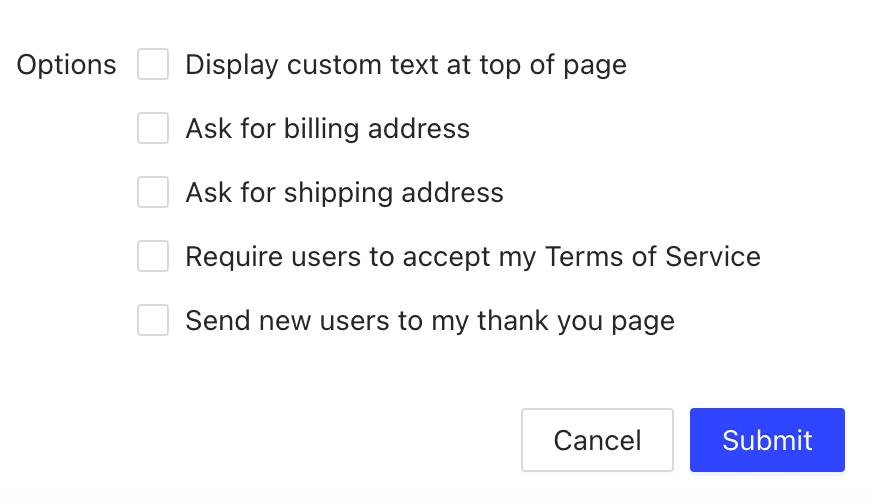 Click on the "Submit" button the complete the signup page creation
After you completed this process the Signup page will display your new signup


Here you now have the ability to edit or delete the Hosted Signup Page.