Team Member Roles
What are team member roles in Blixo? The purpose of roles or user groups in Blixo is to allow an administrator to control what team members can do within Blixo. This can include what features they have access to, what data they can see, and what actions they can perform. There are a variety of user roles companies typically use with Blixo such as account manager, customer service representative, accounts receivable clerk, accounts receivable analytics, bookkeeper, accountant, controller, CFO, auditor, administrator, and developer. Roles in Blixo are permission-based so they let you have full control over what your team members have access to.
How to Manage Team Member Roles
From the Blixo Sidebar Choose settings and then user Team Setting Choose "Roles"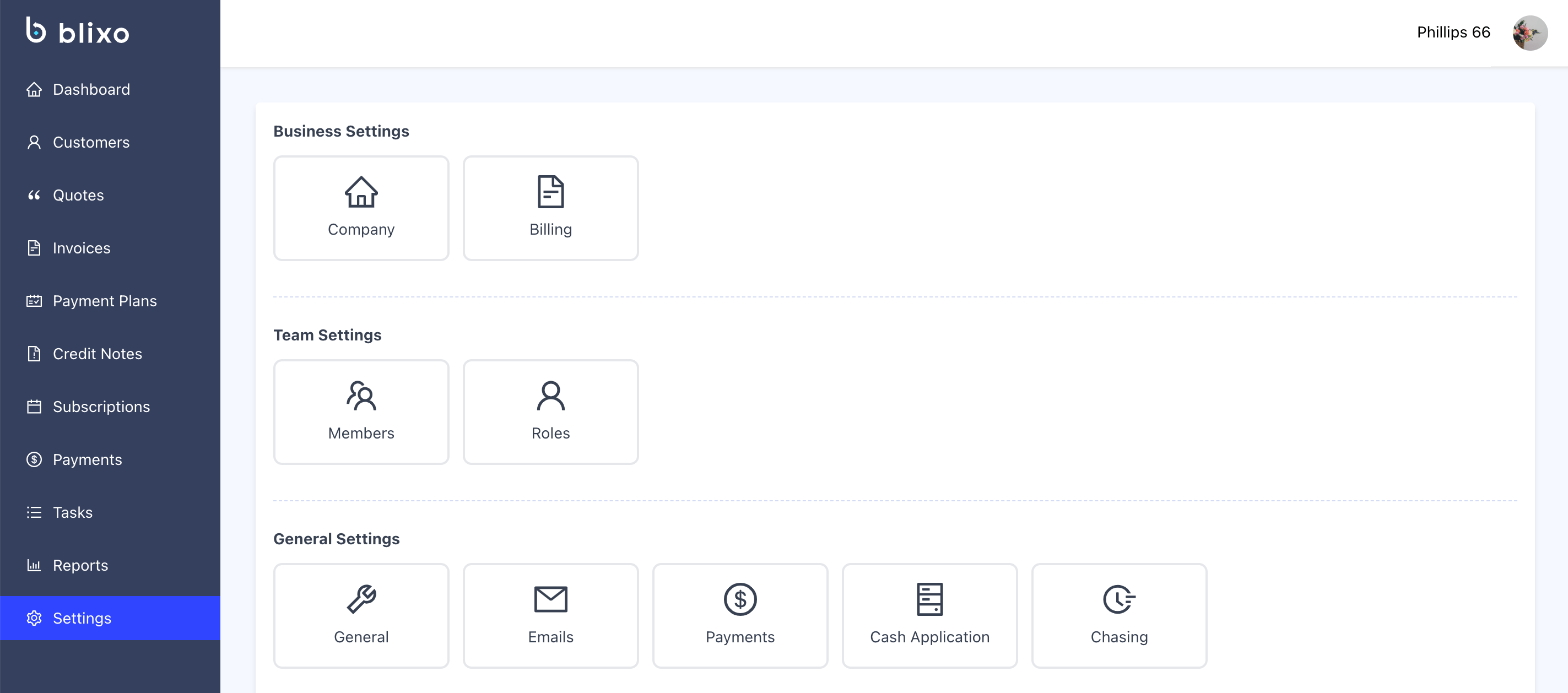 You will then get to this page where you can begin to create specific types of roles and permissions. NOTE; Some roles are already created for you.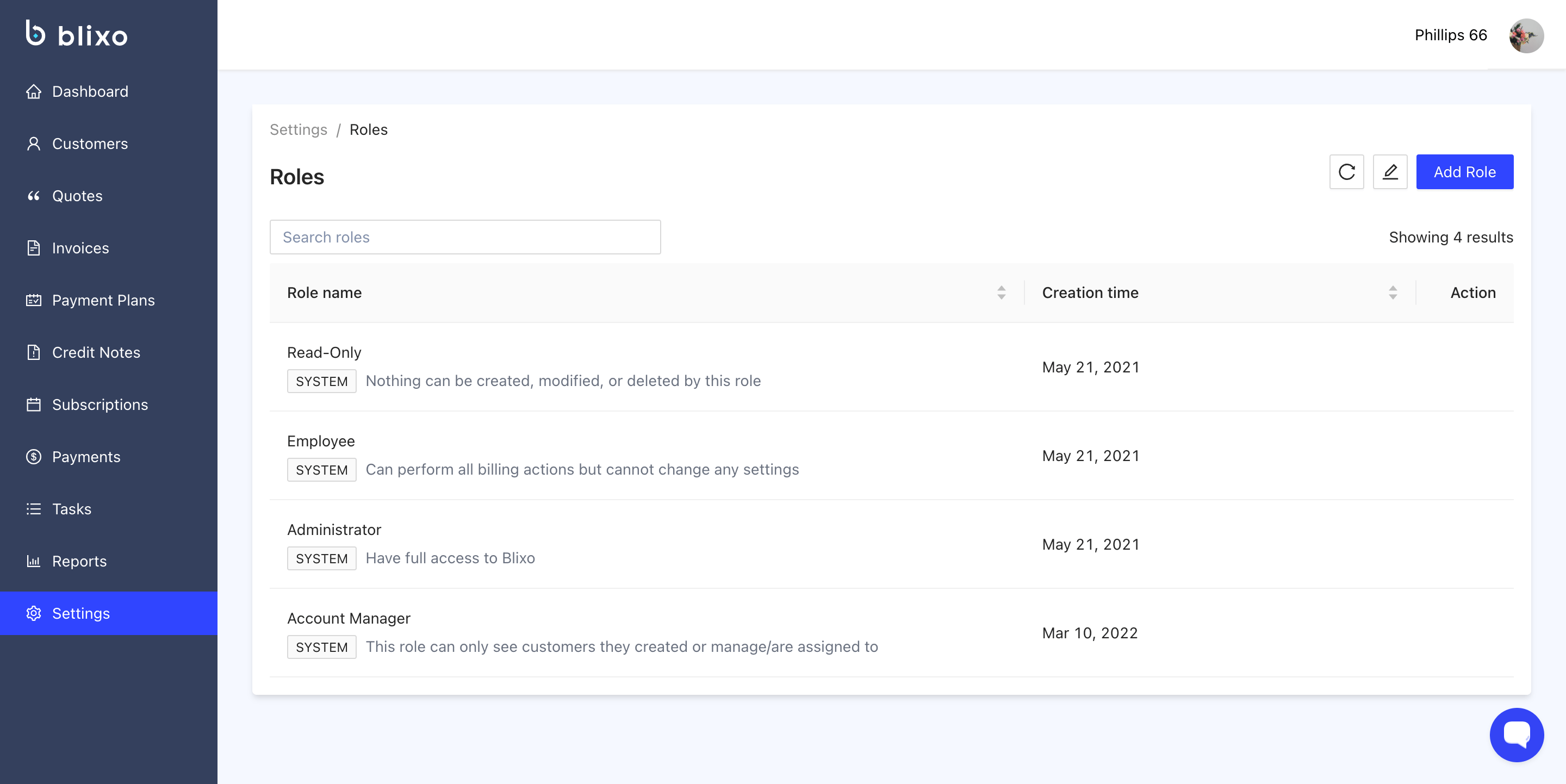 Here you can search for different types of roles already created or click on "Add Role" in the upper right corner to create a new role.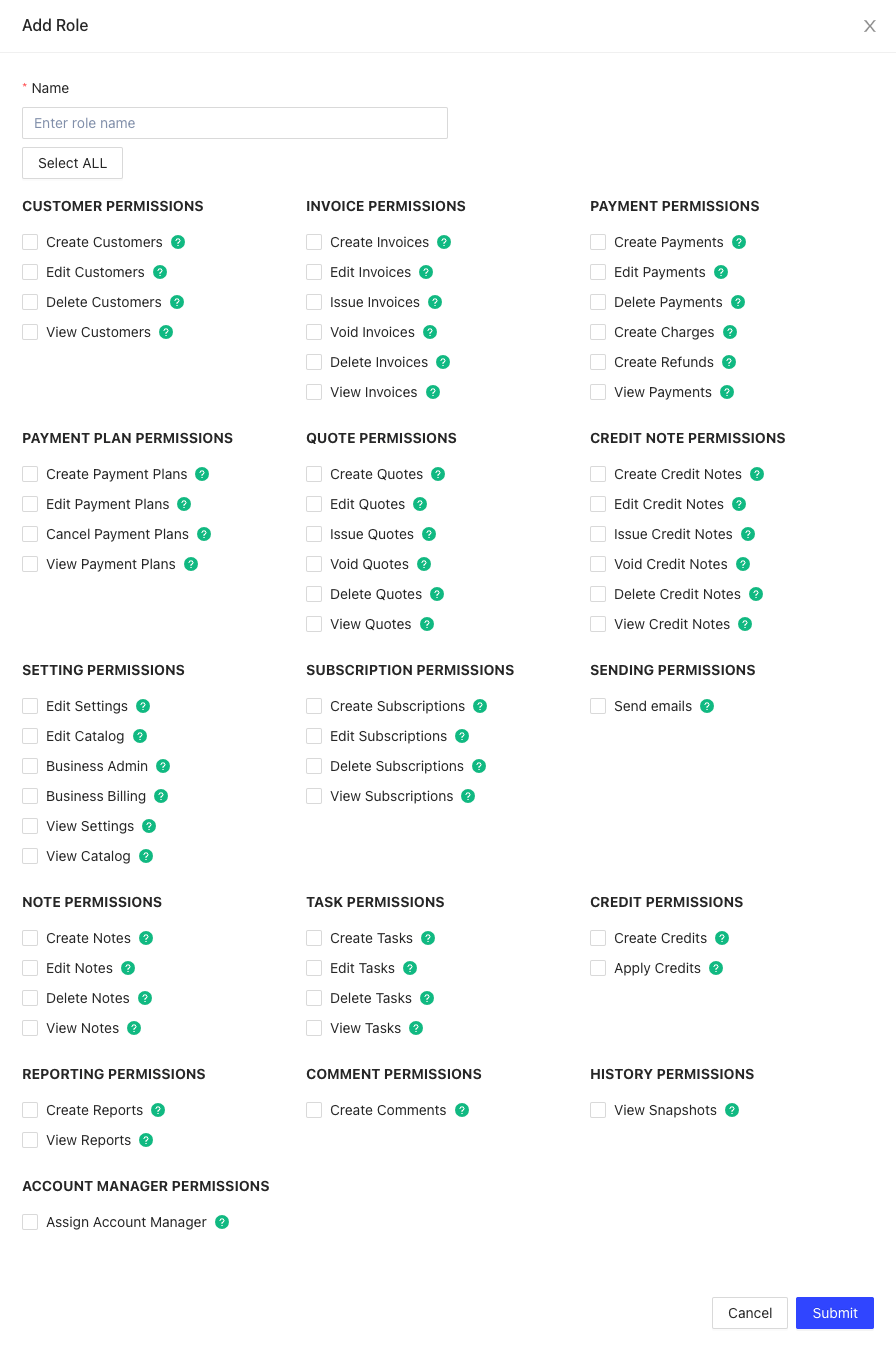 Here you can name the role and set which permission that role will be granting to the member. From the Roles homepage you will be able to edit or delete the roles that you created.