Refunds
What are refunds? Refunds are payments made by a company to its customers for returned goods or services.
How to Refund a Payment
By issuing a Credit Note then applying it to an invoice.
Go to Credit Notes (on the Blixo Sidebar) and Add Credit Note (Blue Button on the top right corner).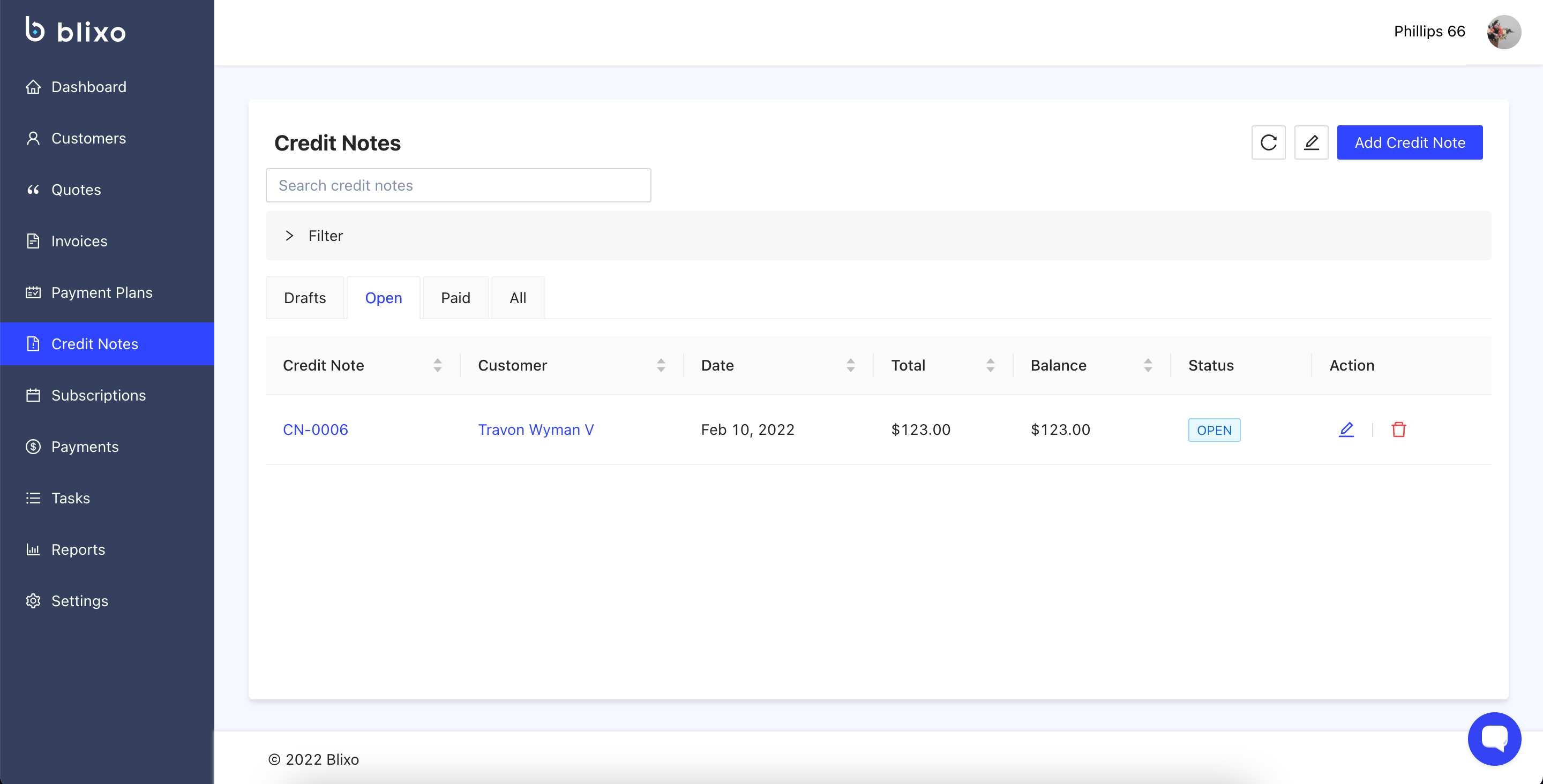 Fill out all necessary items:
Customer
Credit Note – Name of Credit Note can start with CN
Item
Date
Rate
Notes
Click Save and Issue.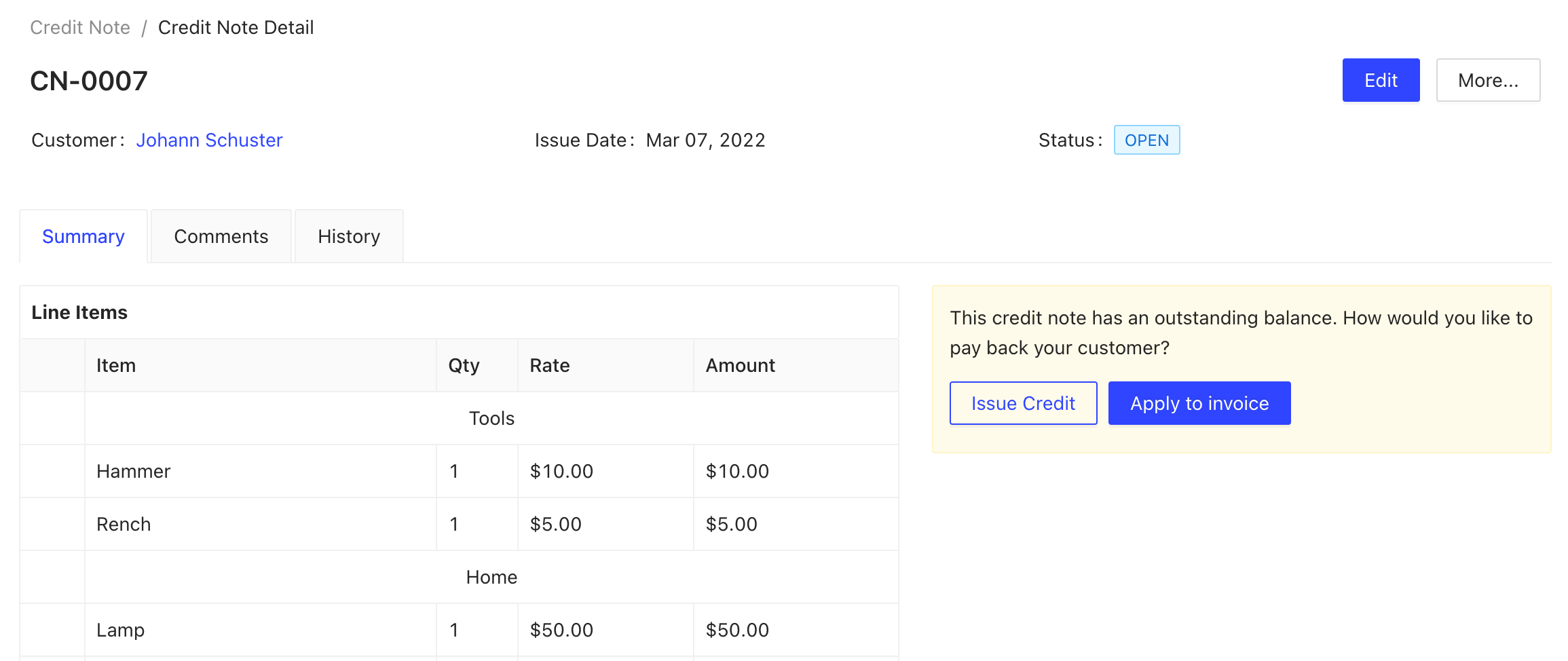 Click Apply to Invoice.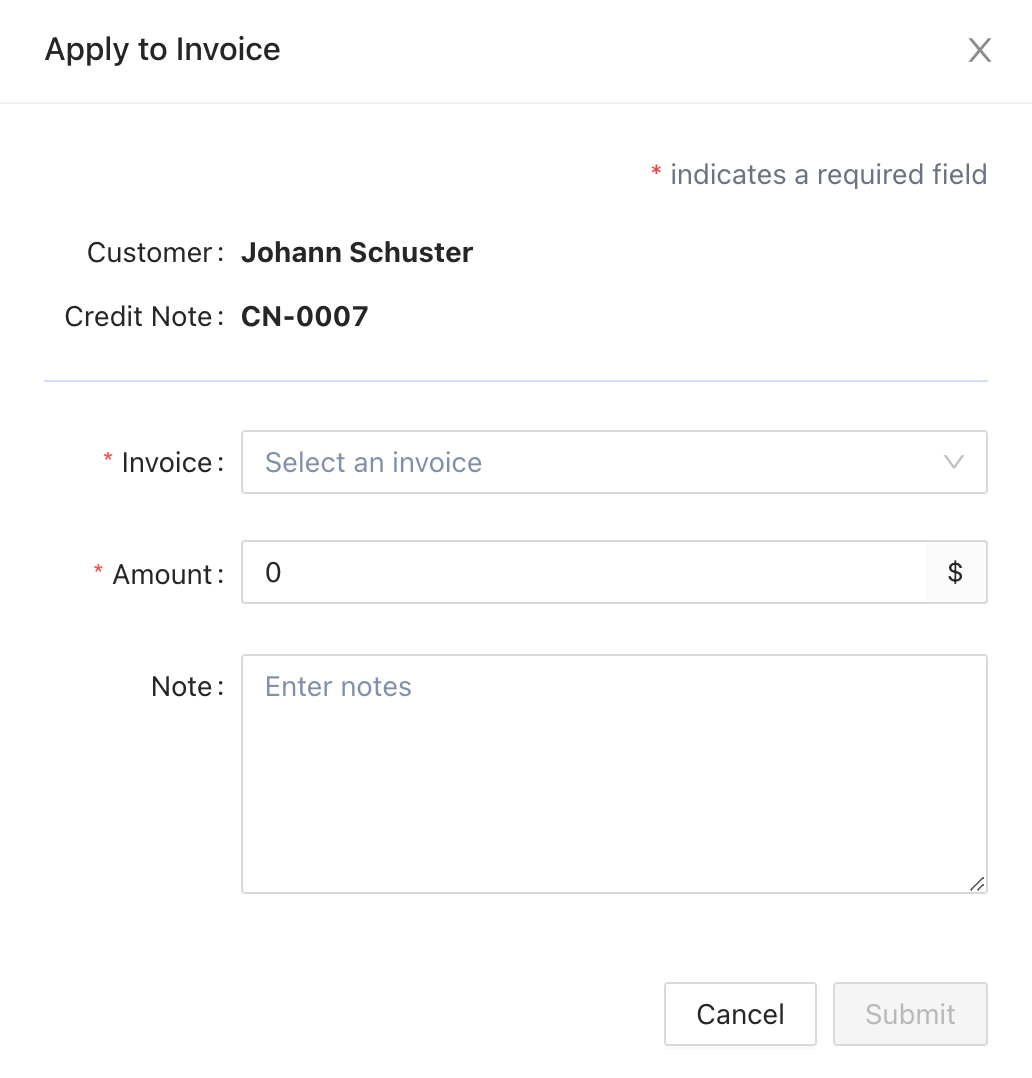 Select which Invoice to apply the Credit Note and can put a note about the Credit Note. (Amount is automatically shown)
Click Submit.

It will show that the amount has been applied when you go the actual Invoice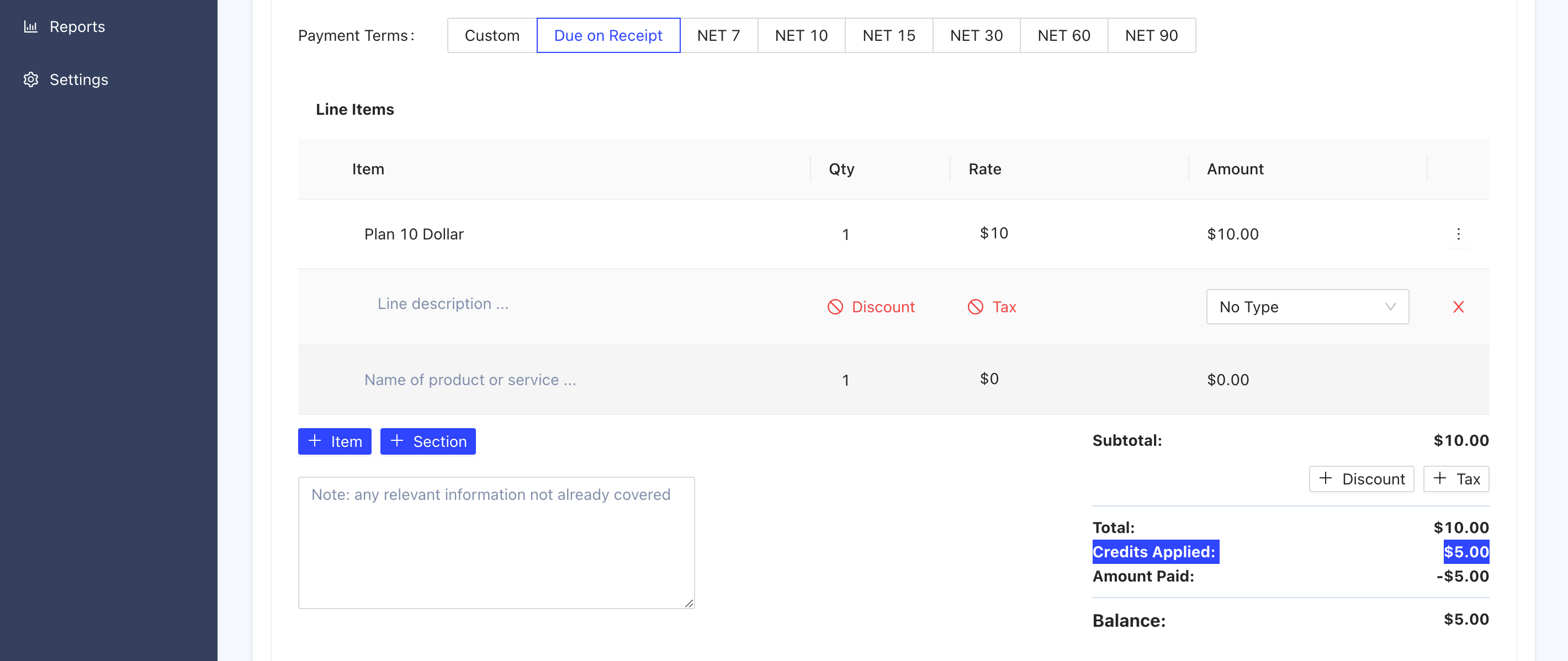 If they paid an invoice via online payment processing (Stripe) before, can refund directly on the payment record from Blixo.